See that pretty box sitting on top of my TV?
Rabbit ears
sat in that very place for nearly two years. That's right people, we officially have cable television in our apartment. Having cable is already consuming my life, so don't plan on hanging out with me anytime soon. At least I've set a few rules for myself: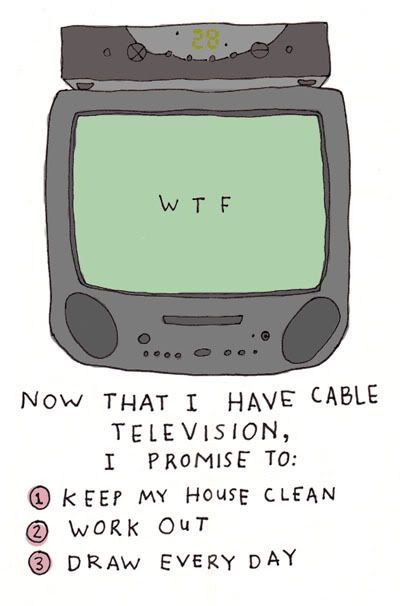 RIGHT, let's see how long it takes before I gain 100 pounds.