I'm just now getting around to writing about the new Ikea bookshelf my mom gave me for Christmas. I definitely outgrew my last bookshelf, so I was very happy to get a new one. The creepy cats are being used as temporary bookends and the bottom shelf is mostly yearbooks and boring stuff. I'm really looking forward to filling these spaces with REAL books (ahem -- overpriced comic books) in the future. There's a little bit of room for my obsessive collection to grow now!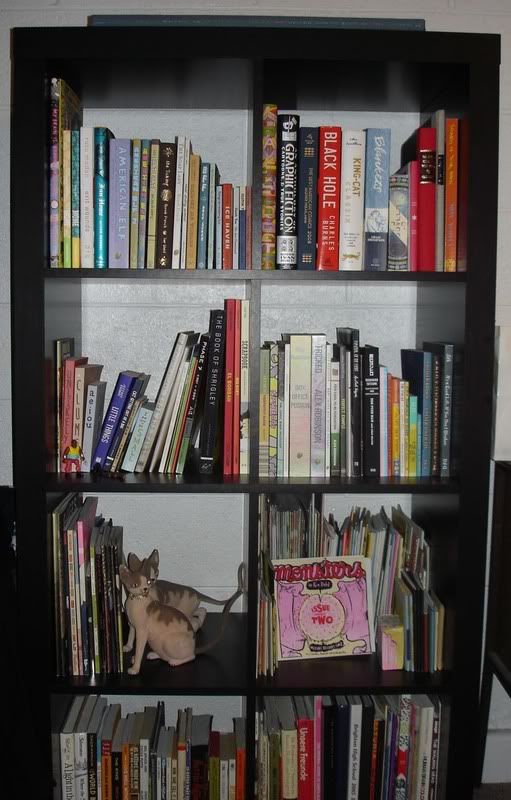 Please note the gigantic Kramers Ergot 7 resting atop.
Okay, you can start laughing at me now.