IT'S DECEMBER? REALLY?
HERE ARE MY YEAR-END LISTS.
SURE TO BORE!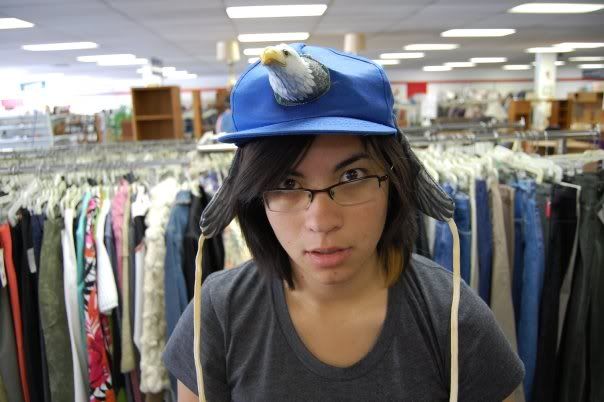 picture of the year / Boise, ID - Salvation Army
TOP 10 ALBUMS OF 2009 (NO ORDER)
Do Make Say Think - Other Truths
Ramona Falls - Intuit
The XX - XX
Darlings - Yeah I Know
Wye Oak - The Knot
Mayer Hawthorne - A Strange Arrangement
Why? - Eskimo Snow
Port O'Brien - Threadbare
Desolation Wilderness - New Universe
Small Black - EP
TOP SHOWS OF 2009
Efterklang and Peter Broderick @ Larimer Lounge (Denver) (March 14)
No Kids @ Kilby Court (March 15)
Horse Feathers @ Kilby Court (May 22)
The Octopus Project @ Urban Lounge (August 21)
Built To Spill @ Murray Theater (September 19)
Mayer Hawthorne @ Kilby Court (September 21)
Wye Oak @ Slowtrain (September 23)
Talkdemonic @ Kilby Court (September 27)
Mirah and Wye Oak @ Club Sound (October 21)
FAVORITE PODCASTS OF 2009
1. The Adam Carolla Podcast
2. I Love Movies
3. Radiolab
4. This American Life
5. The Moth Podcast
WHERE I WENT IN 2009
- Wendover with Laurie to see Louie Anderson (she got free tickets from a guy at work)
- Denver with Laurie
- Boise with Laurie, Roxy, and Doug to see Doug Benson at the Knitting Factory
- Bear Lake, camping with Capree, Brady, and Laurie
- California twice with my family in the summer
- Disneyland and Legoland
- Denver again, but this time with my family to see WICKED! It was awesome, of course
- Chicago for my birthday with Laurie
AWESOME THINGS IN 2009
- Moving out of the old Avenues apartment and loving our new place
- Meeting John Porcellino
- Inglourious Basterds
- Seeing David Cross
- BIRTHQUAKE!
- Adopting another cat, Boris
- CABLE / DVR
- Junior's
-
My birthday party
- Crafts
FEARS I OVERCAME IN 2009
- Went on my first roller coaster (The Matterhorn, Disneyland)
- Learned how to swallow pills
- Cooking / Baking
FEARS THAT I DIDN'T GET TO THIS YEAR, BUT WILL TRY IN 2010
- Give blood
- Learn stick shift
- Go skiing
- Wear contacts
VEGETABLE OF THE YEAR
BELL PEPPERS, HANDS DOWN
THE BIGGEST BUMMER OF 2009
The Adam Carolla radio show getting canceled. This severely changed my life.
Okay, I'd just like to say this - I had a really great year. And a pretty great decade. Truly.